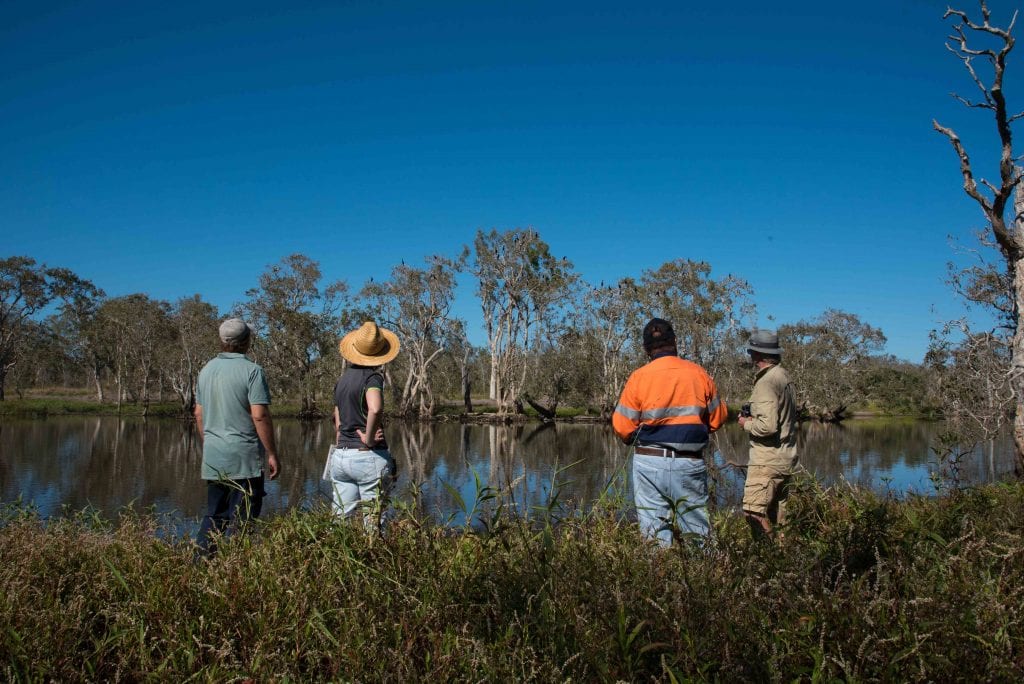 Slade Point
Funded by: Australian Government Community Action Grant
Project Outline:
Slade Point Reserve is a 73 hectare public reserve in the Mackay region. This project implemented aspects of the Slade Point Reserve Management Plan 2008-2018 through the development of educational resources, and by hosting working bees and events at the Reserve designed to engage and educate the community.
The project engaged over 300 individual community members in coastal ecosystem conservation by holding five community working bees, developing school activity resource material related to the Reserve, and hosting two school activity days in the Reserve. Additionally a professional contractor was hired to undertake a week's weed control work.
On-ground activities will restore native habitat and build community knowledge of the Reserve's ecological value. All on-ground work will be maintained into the future by the Reserve's trustees and community members engaged through the project.
Project Outcomes:
At project completion, PCL has:
Coordinated and delivered five community working bees;
Developed school educational material, including a PowerPoint presentation and a reference booklet for plants in the vicinity of the Teal St entrance of the Reserve;
Delivered eight school educational sessions (four in class and four visiting the Reserve), involving more than 180 children.
Developed one rehabilitation plot with school children with 54 trees planted encompassing 200m2
Promoted this project through a wide variety of activities including:
– displaying information at six local events;
– distributing 200 flyers to houses adjoining Slade Point Reserve and at local shops;
– advertising working bees on signs at Reserve entrances; and
– publishing four media articles.
Facilitated contractual works of over 90 hours of weed management priority species of threatening and noxious weeds.
Conducted two community information walks through reserve focusing on localised native species and the threats to the accompanying ecosystems.
Organised Conservation Volunteers Australia to undertake a range of activities throughout the reserve over a five day period.