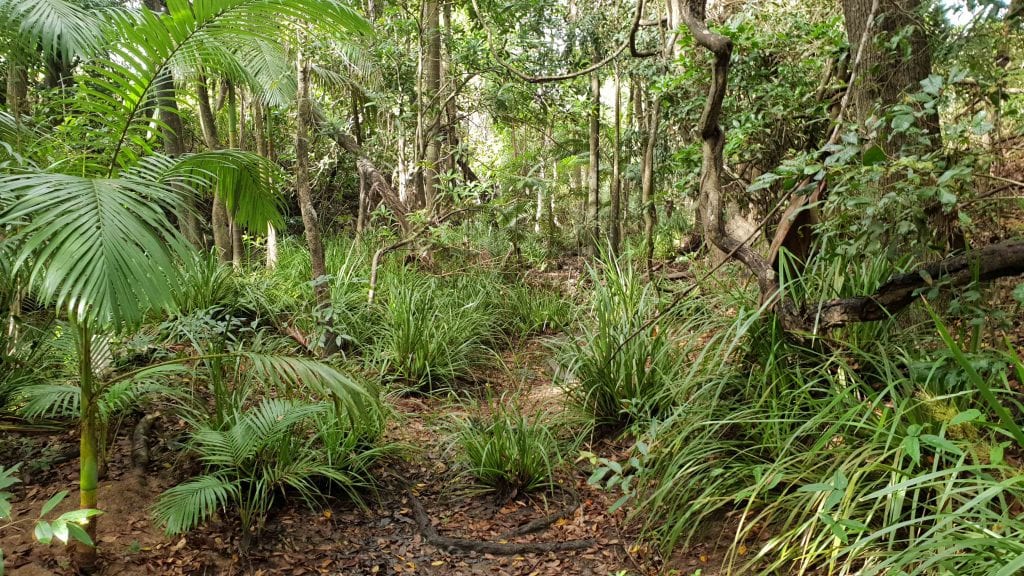 Funded by: Mackay Regional Council, through the Natural Environment Levy.
Project Outline:
Pioneer Catchment and Landcare Group and Sarina Landcare Catchment Management Association (SLCMA) are jointly delivering the Land for Wildlife (LfW) in the Mackay–Sarina region with funding from the Mackay Regional Council's Environmental Levy.
LfW started in Victoria in the 1980s and has spread throughout the country. It is a voluntary agreement that recognises the effort put in by individual landholders to manage and conserve parcels of land for the benefits of wildlife.
Land for Wildlife assists landholders to manage their property for biodiversity. Newly accredited properties receive a management plan to assist in the work efforts, subscription to quarterly newsletters, workshops on conservation based topics, and a sign to display on their property. The Land for Wildlife program has been a great success in the Mackay-Sarina region, as of the 2018/19 financial year, the region boasts 21,511ha of habitat being conserved through the Land for Wildlife Program! PCL has been promoting the program through newsletter articles and displays at local events which has generated the interest of a more local landholders.
If you have a property and are interested in registering please contact us.