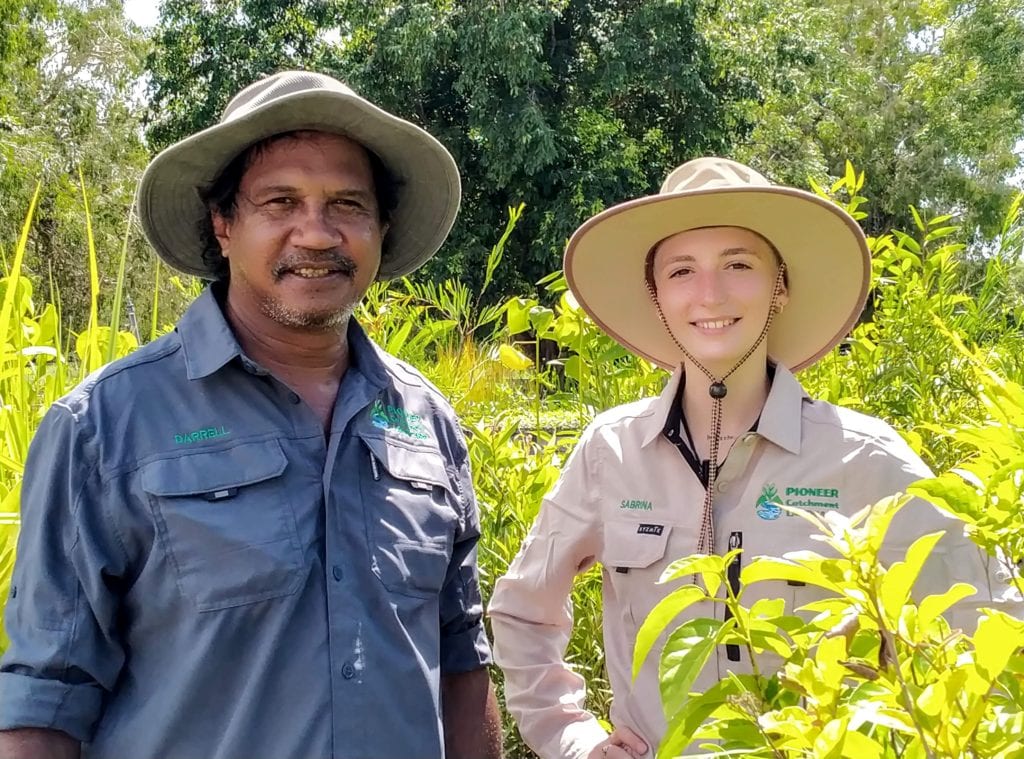 Funded by: Reef Catchments
Project Outline: Goals are to
Provide employment and on-ground experience working in NRM
2. Work with 10 Landholders to control weeds and plant native species. Properties will be prioritised in order to have the most impact on restoration of riparian zones, corridors and at risk ecosystems. Please download the Expression of Interest form (EOI) below if you are interested in accessing this program. Successful candidates will receive a written assessment and 2 days-on-ground support and training in weed control tailored to their property.
3. Improve biodiversity and control WONS on over 40 hectares of local reserve and environmentally significant areas.
---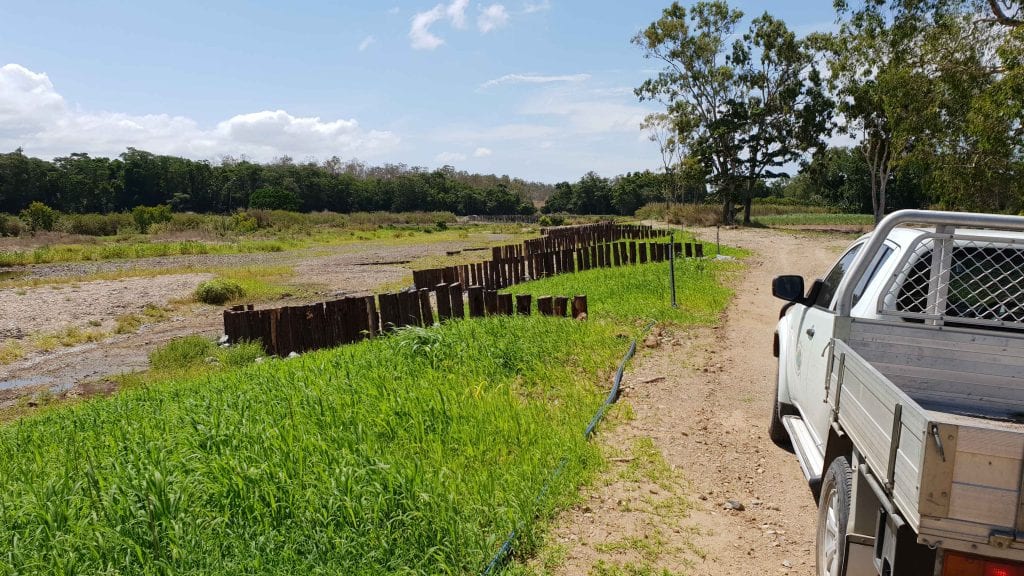 Funded by: Reef Catchments Ltd. through the Queensland and Australian Federal Governments National Disaster Relief and Recovery Program.
Project Outline:
In 2017 the Queensland Central Coast was devastated by tropical cyclone Debbie. Flooding caused significant damage to steam banks around the region through erosion. Creeks were left with sheer unstable banks up to six meters high, and were highly susceptible to further erosion. Funding was received by Reef Catchments to rehabilitate highly impacted areas and increase the resilience of waterways.
PCL took on two restoration sites on St Helens Creek (near Calen), where we planted and maintained two revegetation areas. The stream banks were re-engineered to be more resilient to flooding events, and revegetation took place after the engineering works with the hopes of providing long term stability to these areas. 2800 trees were initially planted between both sites in November/December of 2018, and more infill planting was conducted in 2019. Weed maintenance is still being conducted on site.
Both sites have now stood up against several smaller flooding events, and the trees have shown excellent growth and survival.
Reef Trust IV – St Helens Creek Revegetation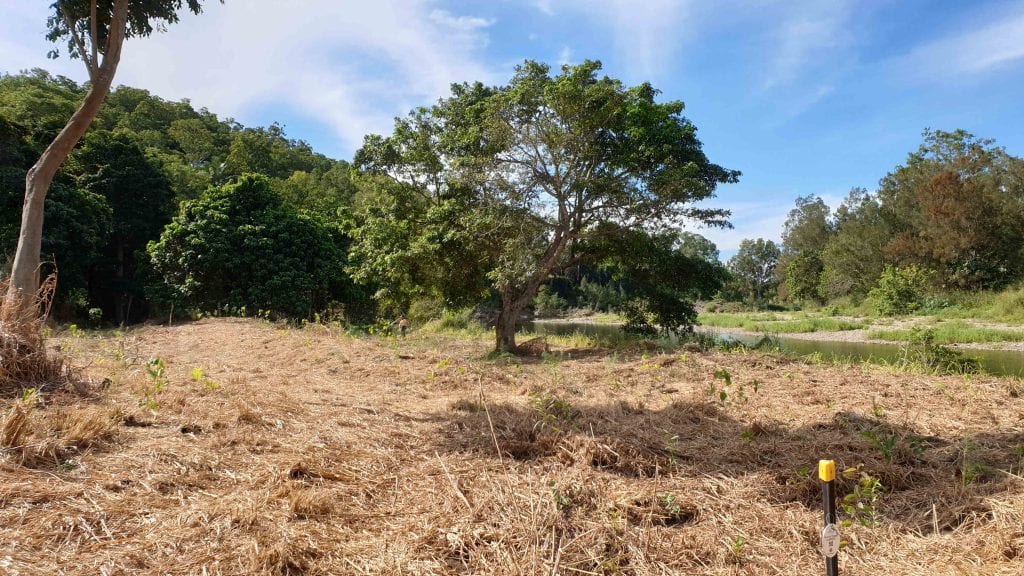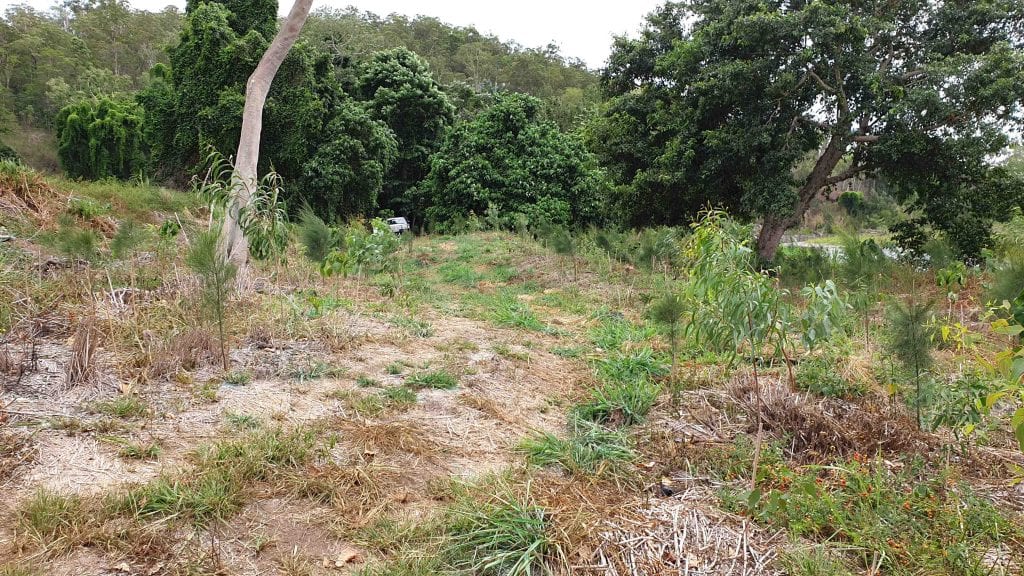 Funded by: Reef Catchments Ltd. through the Australian Federal Governments Reef Trust IV Program.
Project Outline:
In November 2018, PCL submitted a proposal for a revegetation project along St Helens Creek, as part of the Reef Trust 4 program. The overall intent of the project is to reduce streambank erosion along St Helens Creek, in return reducing the amount of fine sediments that reach the Great Barrier Reef. The site is an extension of previous revegetation works carried out by PCL in 2015 and will compliment further revegetation projects throughout St Helens Creek built under the National Disaster Recovery funding.
A total of 1840 trees and grasses were planted at the site and since the planting they have shown incredible growth. PCL have funding to carry out weed maintenance until May 2021.