Eungella Rainforest Recovery Cluster Group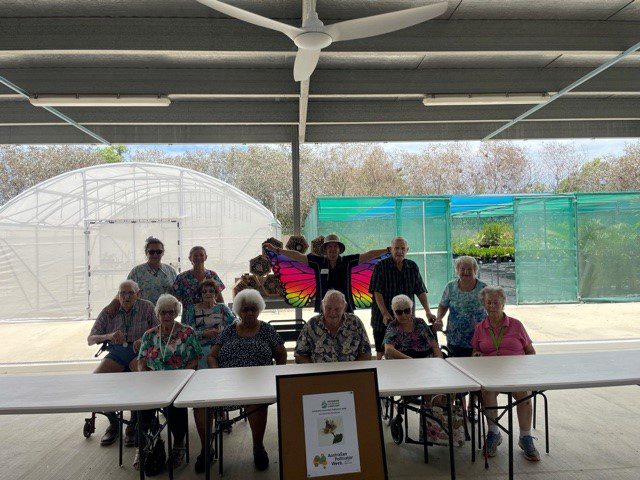 Bail out the Bees
On Monday 14th November, Pioneer Catchment & Landcare attended the new Mackay Regional Council Operational Facility for the residents at Nanyima Aged Care to help assemble bee hotels, achieved by placing native bee habitats into 12 durable hexagonal bee hotel frames, which were hand cut and assembled by a Pioneer Catchment landholder.
To keep on theme, we were lucky enough to have the very talented, Bee Creatives buzz into the workshop and sing their Homage to the Bees song which was produced by the Bee Creative and Unheard voices to celebrate World Bee Day, 20th May 2022.
The Bail out the Bees workshop was timed to coincide with Australian Pollinator Week,12th-20th November 2022.
We would like to sincerely thank Dalrymple Bay Coal Terminal and BMA for funding this great event.
Bee Hotels have now been installed at:
Pioneer Catchment -Gardens for Wildlife Demonstration Garden x 2
Wetlands Walkabout x 2
Botanic Gardens Mackay x 2
Nanyima Aged Care x 1
Slade Point Primary x 1
Pioneer Catchment & Landcare have plans to install the remaining bee hotels in other locations over the next few weeks, stay tuned.
To the right: Angus, Shelly and Darrell with one of our bee hotels installed at Wetland Walkabout, Keeleys Road, Slade Point Queensland.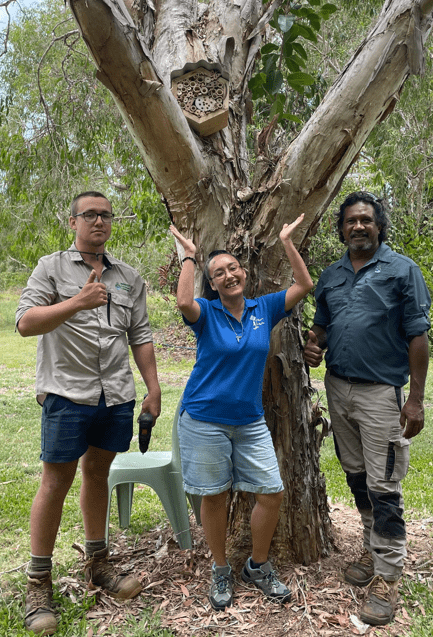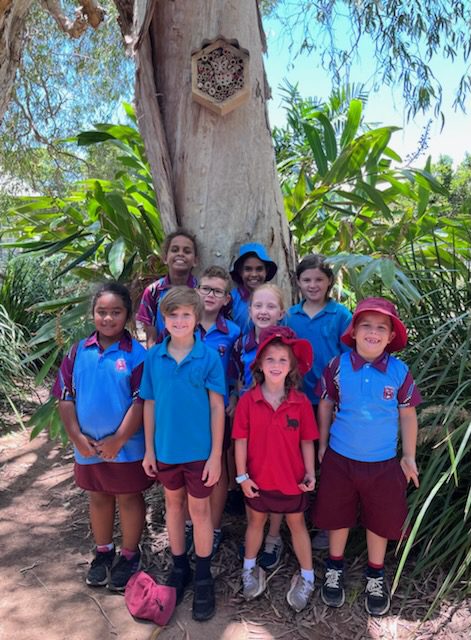 Students from Slade Point Primary collected flowers and put them in the hotels to attract bees. The hotel was then installed in the school's indigenous garden. Staff and Students " absolutely loved it"